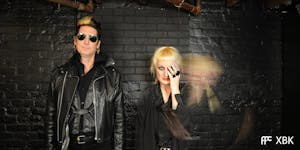 Presented By First Fleet Concerts
ADULT.
Body of Light, Plack Blague
xBk
Des Moines
,
IA
ADULT. at xBk on Wednesday, November 11th, 2020 has been cancelled.
ADULT.
Over the last 23 years, Detroit-based ADULT. (Nicola Kuperus & Adam Lee Miller) have released seven albums across a multitude of labels: DAIS, Mute, Ghostly International, Thrill Jockey, Third Man Records, Clone Records, and their own Ersatz Audio. They have remixed the likes of LIARS, John Foxx, & Barry Adamson (Magazine). This past year they've had the honor of sharing the stage with such personally inspirationing bands as Nitzer Ebb, L7, Severed Heads and Gary Numan. They where also included on Mute Records' 2019 release STUMM433, a tribute to John Cage's game changing composition 4'33" and featuring such artists as Depeche Mode, New Order and Cabaret Voltaire.
As they continue to mine their own unique sound of the avant-garde meets electronics meets punk meets your own discomfort ADULT. are pleased to announce the completion of album number eight. This album was conceived in a black hole. After their last album THIS BEHAVIOR (DAIS 2018), written in a majestic cabin in the snow covered woods of northern Michigan, the band wanted to do something that was a total contrast - something less peaceful, even if writing THIS BEHAVIOR was partially like a scene out of "The Shining." The focus this time around was sensory deprivation; nothing to look at, no interference, just darkness. From May - September 2019 they recorded an album in their basement or "cellar" (depending on which word fulfills your perception). The space was painted completely black with no windows, only enough light to operate the machines (plus, a few metal pipes attached to a garbage can). There was no sense of time, no sense of season. There were no phones. There was no social engagement down in the pit. The main purpose in the studio… to question the idea of "perception."
Their new album PERCEPTION IS/AS/OF DECEPTION consists of 9 songs based on the uncertainty of what we see, how we see it, what we do with that information we are delivered day in/day out. With references that stretch from Merleau-Ponty to Goethe to Aldous Huxley's "Doors of Perception" to Jean Cocteau's "Blood of a Poet", there is a history of human behavior wrapped up and twisted into this paranoid, beat laden, overindulgent, over-synthed, mind fuck of a reality.
Body of Light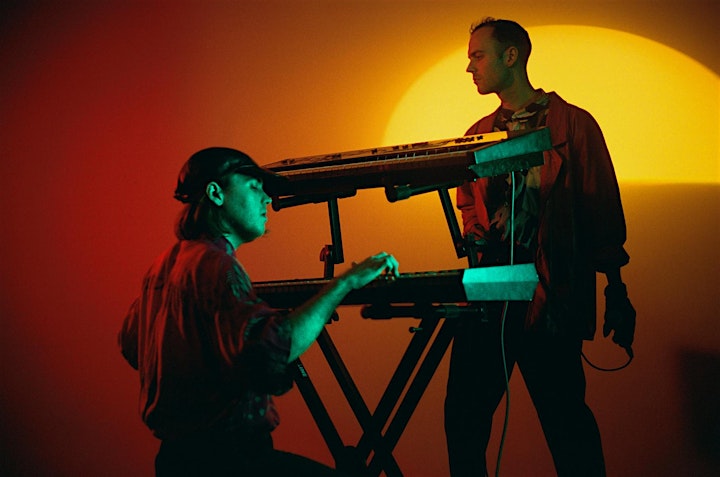 Body of Light is an electronic duo and synth-pop band made up by brothers Andrew and Alexander Jarson. Starting as an exploration of noise, sound, and rich vocal loops, over their 10 years of existence, they have found a new foothold as something more complex, structured, and moving.
Their music is not only individually personal, but draws from shared experiences between the two brothers. Aspects from their music come from their own personal lives as well as our shared life experiences. Long time fans and creators of all kinds of electronic music, elements of new wave, freestyle, grunge, goth, and techno mesh into their work, like old radio signals bouncing off one another in time and space.
Haunting keys, swelling pads, and punching drums score their music as Alex weaves lyrics in a mystic, yet directly romantic approach. They prove to be a duo that is perfect for the dance floor, without a fear of trend or passing fashion.
In their 2019 LP Time to Kill, Body of Light finds themselves refining their brand of cold and driving synth pop with a bold pallet of sounds and a focus on newfound technique and purpose. Like the pale digital stare of the multitude of devices surrounding our daily lives, the songs weave stories of love and obsession in an era of technical bondage and fleeting exhilaration. That is not to say the album carries a message of pessimism, rather it's meant to act as a startling reminder of how important our time is. Spanning 9 songs, the rhythm pounds infectiously and the synths penetrate like a knife. Produced by Matia Simovich at Infinite Power Studios in LA, the brothers found new intention through the sleek and heavy production offered. Written over a period of intense and profound change, this is an album that is set to stand apart from their previous output.
Plack Blague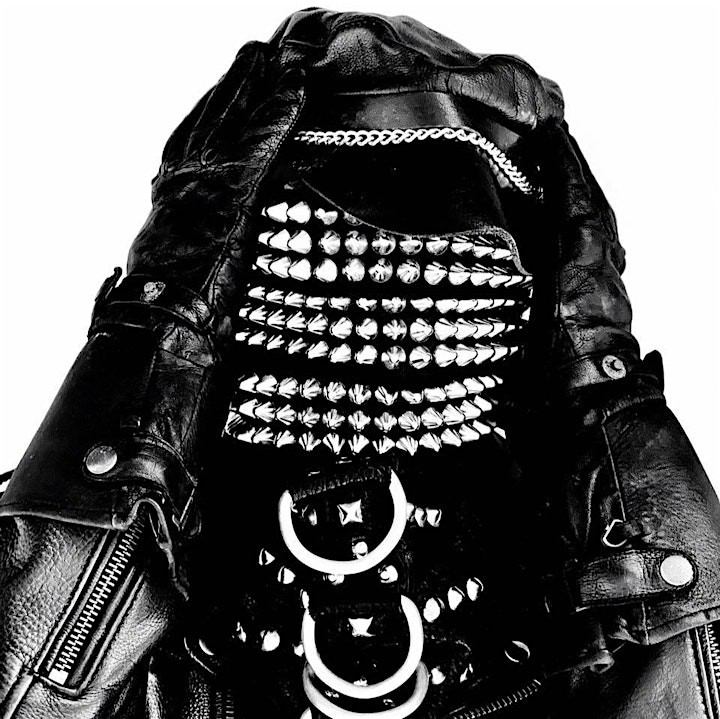 PLACK BLAGUE have been insulting the masses for over a decade now. Consistently over-sexualizing the noise and dance genres, Plack Blague continue to confuse the underground world claiming to be "too punk for punk". Studded jocks, leather jackets, filth ridden hoods, and balls out industrial madness, Plack Blague takes control of each shock of terror. Electronic Blague Music at it's finest!

Venue Information:
xBk
1159 24th St
Des Moines, IA