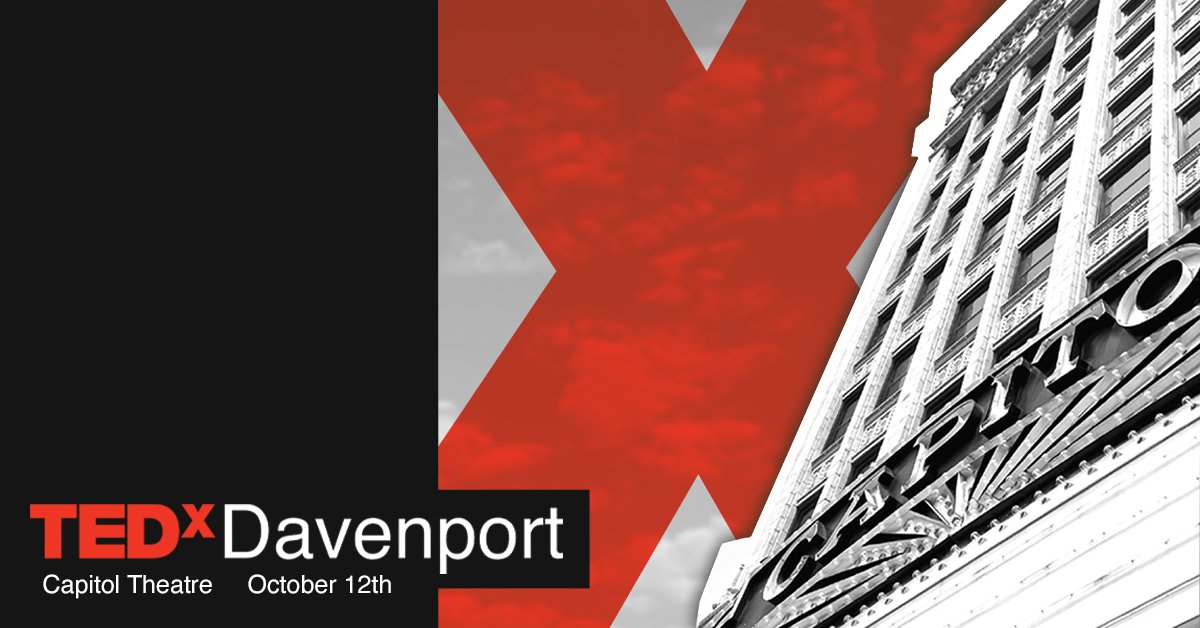 Capitol Theatre Presents
TEDxDavenport
Event Detail
TEDxDavenport gathers the Quad Cities area's and the nation's brightest minds together for an exploration of ideas worth spreading!
10 amazing speakers and performers from the Quad Cities and beyond! Speaker meet-and-greet following the presentations!
SEE OUR SPEAKER LINEUP AT: https://www.tedxdavenport.com/tedxdavenport-capitol
DON'T FORGET TO DOWNLOAD THE TEDXDAVENPORT APP FOR IOS AND ANDROID! All speaker information, bios, topics, and past speaker presentations are available - and it's FREE!
In the spirit of ideas worth spreading, TED has created a program called TEDx. TEDx is a program of local, self-organized events that bring people together to share a TED-like experience. Our event is called TEDxDavenport, where x = independently organized TED event. At our TEDxDavenport event, live speakers will spark deep discussion and connection. The TED Conference provides general guidance for the TEDx program, but individual TEDx events, including ours, are self-organized. This independent TEDx event is operated under license from TED.